So yeah my old 12 L windowsill is so much a mess that I decided to get the 45F I've had here for a year going.
ADA 45F
ONF Flat Nano+
Aquaclear 20 HOB
Dragonstone
Tropica Soil
Bits of wood
Lilaeopsis brasiliensis
Monte Carlo
H. tripartita
H. pinnatifida
A touch of buce
P. erectus
Rotala rotundifolia 'Ceylon' and a bit of H'ra, I think.
Christmas moss
A few ramshorn and lots of Hyalella
Daily waterchanges +75 %.
This might end in chaos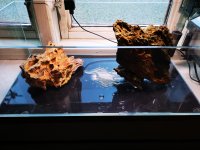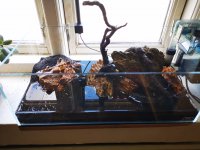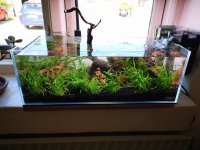 Got some good growth, and some nice dustings of algae on the glass.
Will post some newer pics soonish.