Joined

22 Nov 2021
Messages

64
Location
Evening all,
I got into the aquascaping hobby 6 months ago to the day and well honestly it's been quite the steap learning curve. Ultimately, my inexperience caused me to make alot of rushed decisions, and lack of patience lead me to a scape I just wasn't enjoying. I've learned a hell of alot though over these months and I felt now was a good time to start a fresh and actually take the time to plan everything out!
This is my journey 😊
Tank completely cleared... Took so much longer than I anticipated!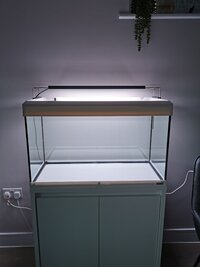 Hindsight is a beautiful thing... As I'd now much prefer a rimless tank but the misses has put her foot down for now.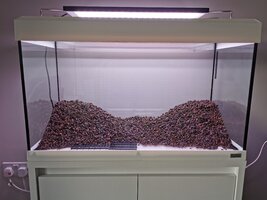 JBL proscaper Volcanic mineral used to create depth. I thought this time round I'd attempt a concave style.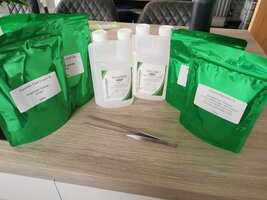 Managed to pick up EI nutrient kit from Aquarium plant food just before they unfortunately closed. Got a free pair of aquascaping tweezers.... Schweeeeeet! Perfect timing as I'd just trod of my other set and split them in two 😅.
A trip down to Aquarium Gardens for some inspiration. Came back with the below hardscape. Thanks Dave & the team for the great advice!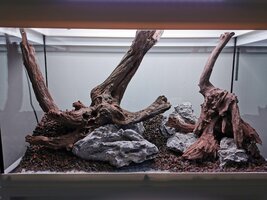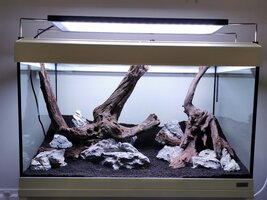 Tropica aquarium soil now in.
Some finishing touches. I'm pretty content with the hardscape at this point so have started gluing everything in place with JBL proharu...no going back now!
Plants are on order and expected in the next few days.....hyppppped! Full plant list to follow soon.
Until next time.... 🤘