Joined

12 Mar 2019
Messages

692
Location
Hey guys and girls, I thought I would start a journal for a scape I will be setting up next week.
I've been in the hobby for 3/4 years and luckily have had a decent amount of luck with plants and fish in general and i've learnt a hell of a lot in those years mainly due to UKAPS and I thank you all for that, I've literally read 100s of threads even the crazy long ones
So basically I recently turned 30 and thought I would treat myself and invest in an "Aquascaper 900" set up now that I'm a lot more confident and experienced. I contacted Steven (
@Siege
) from aquarium gardens to get the ball rolling. Massive thanks to Steven and Dave as they answered a lot of the questions I had and gave me some valuable insight into things to consider. I took the plunge and ordered everything before Christmas and the tank will be delivered on monday (so excited), will be planted and flooded by the weekend.
So recently I've been really into Filipe Oliveira tanks, i really love the "controlled chaos" that some of his scapes evolve into. I watched his workshop video for green aqua on youtube and really like the "v" styled scape, so i decided that's what i want to replicate.
This is Filipe's scape for green aqua: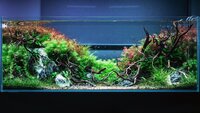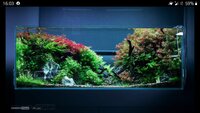 I popped into aquarium gardens on monday to pick out and finalise my hardscape. I had a play about for 2 hours in the scape box and was really happy with my final result, can't wait to put it together in the tank.
(Ignore the random rock on the right in some of the photos)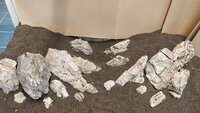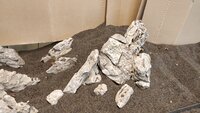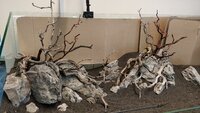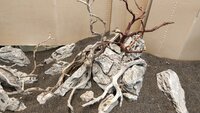 Really looking forward to getting everything set up and planted next week and will keep this updated in the hope everyone follows along and pitches in when things may not be going to plan (dreading algae ).
Thank you for reading and will update as things progress!
Last edited: