Joined

13 Nov 2019
Messages

1,911
Location
I have a future aquascape design racing through my mind, and would potentially like to include some emersed plants at the top of the tank without needing to build up substrate support from the aquarium base.
What pots or planters have other people used for this? I saw one YouTube video that utilised this sink tidy:
Amazon product
I have also see mention of a soap holder from Poundland mentioned. I'm not sure if they still sell it, as I couldn't find it on their website, but saw a similar item on Amazon:
Amazon product
And a corner variant:
Amazon product
Would these be suitable?
Do people generally place the planter substrate surface just above or just below the water level?
Also where is the best place for me to start searching for appropriate plants that can grow without issue in the typical dry atmosphere of a typical UK home, rather than requiring humid conditions? I've found this thread as a starter for 5! Are there any other recommended 'off-forum' resources or direct recommendations?
Proven Riparium Plant Combinations: 3 Winning Layout Ideas I have heard lots and lots of questions about which kinds of plants to grow in ripariums. Naturally, plant selection is an important first step in planning and developing a healthy and attractive riparium layout. The following list...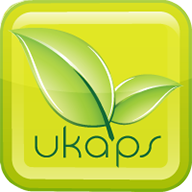 www.ukaps.org