Late last year we set up a new greenhouse, heated this time to accommodate some more interesting plants. Now, this is central Sweden so heated in our case means a nice and cozy 7 degrees Celsius in winter, more of a warm temperate rather than a tropical climate (the next greenhouse though...). Still, this is much better than the conditions outdoors, with snow well into April and late frosts possible in early June. Winter comes early too, which made putting it all together a bit of a hassle.
We managed to get it up in the end, and with a 200L water trough as a small pond. Next to it there is also a tiny bog section, looking pretty sad at the moment, but it should green up once the
Sphagnum
moss starts to grow. Currently there is only a dormant
Sarracenia
'Judith Hindle' and some
Pinguicula
'Tina' in it, so there is still room for some more plants here (contrary to the rest of the greenhouse which is filling up rapidly).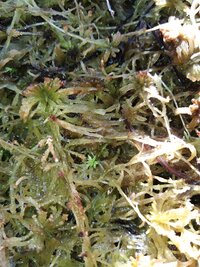 The pond itself hasn't quite woken up yet either, one or two of the
Cyperus alternifolius
plants have put out new leaves but the rest are still dormant. Among the floaters only the
Azolla
is doing well, so I guess that's the one I'll stick with. The
Limnophila
cuttings I dumped in there a couple of weeks ago are still alive though, despite the water temperature being a meagre 9C today, so together with some
Ceratophyllum
we should be able to get some decent plant growth in there soon.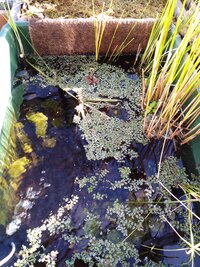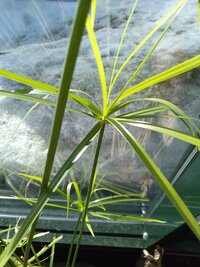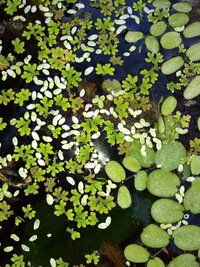 The rest of the greenhouse on the other hand started waking up a few weeks ago when the sun returned, the plants putting out new leaves and in some cases flowering. With more daylight the temperature rises well into the 20's now (Celsius not Fahrenheit, Sweden is cold but not that cold), so I'll just sit tight for now and hopefully everything will be growing soon, although preferably not too much...