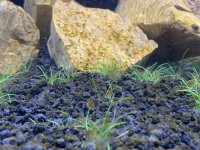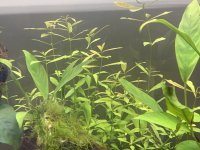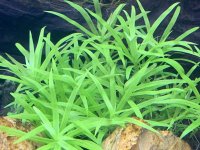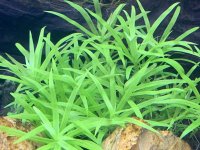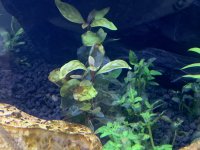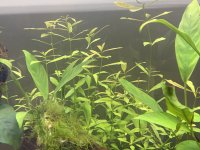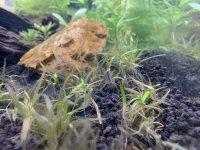 Hi,
its been a while since I have attempted a new tank and my first at a planted aquarium. I have spent a lot of time researching and reading various articles on websites as well as most videos on YouTube. With all of the information gathered to say I am a bit confused is an understatement I think I understand the basics.
My set up is as follows,
300ltr
Oase 350 thermos external filter
CO2 with inline diffuser( set 3hr before light on and off 1hr before lights off)
1 x 120cm tropic glow led (Blue/White led)
1 x 120cm aquarienEco RGB full spectrum
lights on 10hrs per day
EcoComplete substrate
Temperature 76c
Currently 3 x 40/50% water changes per week(Seachem Prime used)
Seachem flourish 1.8ml daily
Seachem Iron 5ml weekly
Seachem Nitrogen 5ml twice weekly
Seachem Pottasium 10ml weekly
Seachem Matrix filter media
The aquarium has been up and running for 22 days, I have quite a lot of plants(all plants described as easy) and no live stock as of yet. My main problems that I have encountered so far are as follows,
1, A lot of my plants have/are melting or dying. (My stem plant on the other hand are thriving)
2, Brown algae (Diatoms) I expected this but its pretty much everywhere.
3, Fine white thread like algae starting to grow on what I was hoping to be my carpet of eleocharis parvula, looks like it spreading to my hardscape as well.(Some signs though of new runners though)
4, Slightly cloudy water!!!
I am pretty sure that the tank has not finished cycling yet, below are my water parameters
PH = 7.5
Ammonia = 0
Nitrite = 1ppm
Nitrate = 5ppm
KH = 11
GH = 21
My water is mega hard , constantly having to remove a hard water line from the tank when doing water changes.
I know I have mistakes somewhere but am not sure where, my main thoughts were to either up my C02 and/or reduce my lighting to 6hrs per day. Should i remove the plants that have melted/dying? Attached are some pics so you can see where I am with this tank,
Any and all advice would be welcomed
Thanks