Some of my hygrophila pinnatifida is exhibiting some discolouration and spotting. Not being a plant expert it's difficult for me to assess what the problem is.
The tank is 2.5 months old, using Black Earth substrate (Cal Aqua Labs).
Co2 injection enought for the co2 checker to be light green.
Fertilizer dosing with trace elements (full dose) + Potassium (half dose).
Here are some pics: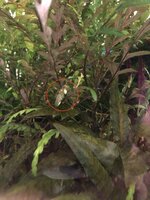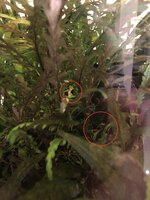 Ideas?