Joined

13 Jan 2022
Messages

47
Location
Hello.
Can you please recommend me some plants for my 30L Dennerle Nano Cube. I'm really struggling to decide what to pick as there is so much choice.
I would like plants with smaller features, more suitable for small tank. Don't really care for carpets. Would like some moss and may be some floating plants as well.
Tank is 30L 30x30x35 cm
Filter Eden 511-100w
Light is Chihiros WRGB2 30cm
Substrate is Tropica aquarium soil (in mesh bags) , capped with sand. Don't like the look of aqua soil.
Will be using CO2 and adding Tropica specialised.
My water is hard…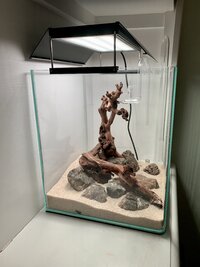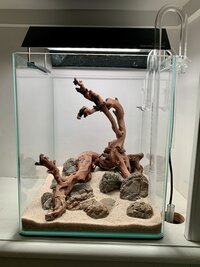 Some plants I like the look of browsing Tropica website:
Anubias barteri Petite
Microsorum pteropus Narrow
Cryptocoryne wendtii
Lilaeopsis Brasiliensis
Bucephalandra Kedagang
This is my first aquarium/aquascape.
Thank you.