Joined

13 Nov 2019
Messages

3,048
Location
Just checking with everyone on here to see if anyone has kept Inpaichthys Kerri - aka Purple Emperor / Blue Emperor / Royal Tetra before. I can find lots of 'fact file' information online, but little in the way of real owner experiences.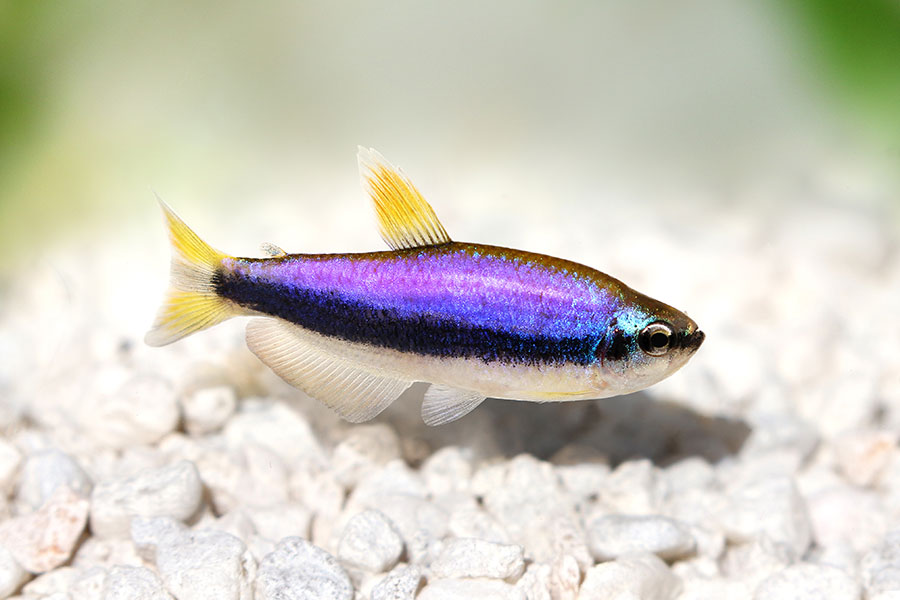 This fish is largely suggested to remain at up to 3.5-4.0cm, is that size typical?
It is noted as a 'peaceful' community fish, but has anyone has experiences of it with slightly smaller dwarf fish, such as boraras etc? They look fairly active in YouTube videos, unlike most tetras. Whilst that is welcome, I don't necessarily want an overly boisterous fish?
If I go for this fish in my forthcoming 150cm tank, I'd be looking at a shoal of around 15, and be mixing them with Chilli Rasbora (Boraras Brigittae), Salt and Pepper Cory's (Corydoras Habrosus), Ember Tetras (Hyphessobrycon Amandae), Chocolate Gourami's (Sphaerichthys Osphromenoides), and possibly a shoal of Threadfin Rainbows (Iriatherina werneri) and/or a shoal of Dwarf Pencilfish (Nannostomus Marginatus).
Does anyone envisage any compatibility issues with any of these fish?
​
Last edited: