Joined

15 Nov 2014
Messages

167
Location
I'm in the process of setting up a new tank, 60x35x35 (beta optiwhite). I've found some pieces of wood that I love and I'm now fiddling around with dragon stone trying to achieve something with potential. So basically I'd just like some feedback.
From the disclaimers section: the cardboard box doesn't do justice to the complete picture unfortunately due to brown on brown. And I don't have decent camera gear so the photo's don't do the real life scape justice either in my opinion. There's more depth in it than what the photo's show. I'll try to get some better lighting somehow.
First attempt yesterday evening: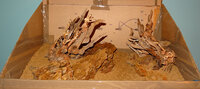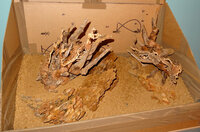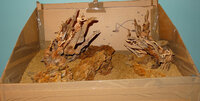 1 piece of wood on the left, two pieces on the right. This didn't feel right.
Second attempt today: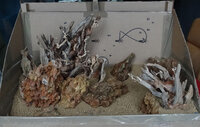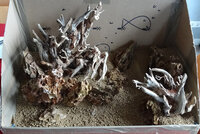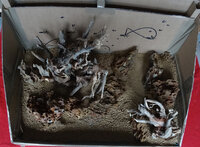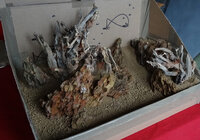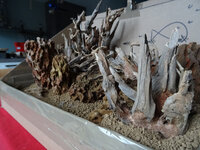 Works better for me. This is now two pieces of wood on the left and one on the front-right. It slopes up quite a bit towards the back making way for a path originating from the rear right. The front-right piece of wood arcs over that path a bit which I like. The left stone (the bigger one) leans towards the front quite a bit but the photo's don't really show that.
One more but with a little bit more dramatic lighting:
Really interested to find out what you guys think of this.