https://www.ledsmagazine.com/leds-s...ntroduce-broadspectrum-led-technology-updated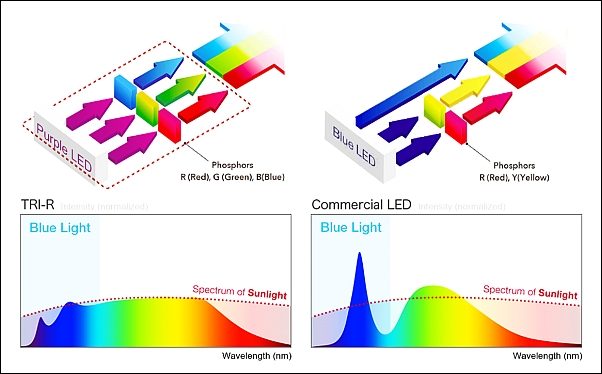 Katsuhiro Shinosawa, director and chief marketing executive of Toshiba Materials, said LEDs based on the TRI-R phosphor will achieve scores near 100 on both the Rf (fidelity) and Rg (gamut) metrics that are defined in the Illuminating Engineering Society (IES) TM-30 standard.

The IES released that standard in 2015 as a replacement for CRI

, although TM-30 has still not been globally adopted. The nearby image depicts SPDs of a conventional LED (right) and a TRI-R-based LED (left).
https://global.kyocera.com/news-archive/2018/0702_leda.html
https://www.horticannlt.com/hclt2020
,
Last edited: