Joined

9 May 2015
Messages

54
Location
Hi folks,
A couple of years away from this but looking forwards to my second 'High-Tech' setup. I'll be going for a densely planted jungle type forest thing. Lots of experimentation with hopefully some nice emerged growth.
Still collating the equipment and have only just began installing the initial bits.
Hoping to dry start at some point in the next couple of months? Thoughts on species so far, any advice welcome!
[*Disclaimer: Updates may be infrequent]
Kit

Tank:
DOOA 60P
CO2:
Fire extinguisher. Inline Atomiser/ Diffuser,
Light:
ADA Solar 1
Fertilisers:
EI dosing
Filter:
ADA Super Jet ES 600 EX
Heater:
N/A
Substrate:
TMC Nutrasoil, black
Plants

Epiphytes
Hygrophila pinnatifida
Riccardia chamedryfolia
Fissidens fontanus
Lawn
Echinodorus tenellus
Eleocharis sp mini
Mid-Ground
Hygrophila pinnatifida
Stem
Rotala rotundifolia
Rotala 'Vietnam H'ra'
Ludwigia hottania
Fish
Puntius titteya - Cherry Barb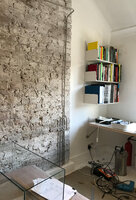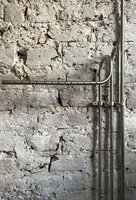 Last edited: