Joined

22 Nov 2021
Messages

64
Location
Good afternoon all,
I hope everyone is doing well!
It's been about 3 weeks since I broke down my old aquarium (See Journal "A fresh start") and subsequently setup my new aquascape. My previous aquascape had been a very frustrating journey for me as a newbie to the hobby delving into the world of high energy tanks. I made many mistakes, however this forum has been an invaluable resource for me and I thank each and everyone of you who contributes.
Let's begin.
Out with the old and in with the new....see ya later Fluval......Hellooooo Aquasys 150😍. Why didn't I purchase this tank to begin with?! I'm absolutely thrilled with it.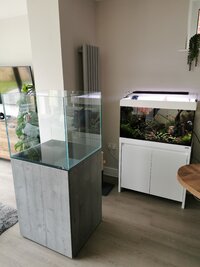 I recently went away to Cumbria and saw an old oak tree clinging to life hanging over the River Esk which gave me the inspiration for this aquascape, though keeping within the "nature" style as this is my favourite.
After hours of toying with the hardscape, this was what I ultimately decided to go with which best mimicked the oak tree I'd seen in Cumbria.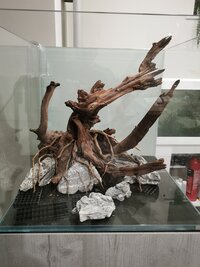 I was never able to use Lily pipes on my Roma so could finally treat myself to some. I opted for the Aquario Premium Neo flow as thought they'd last a little longer than glass pipes!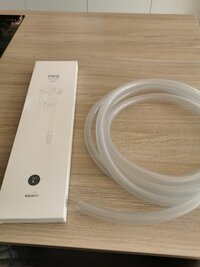 Plant day completed! A mix of both old and new. Now that I'm equipped with the Twinstar Nano+ I decided to go quite hard on the Co2. Plants did suffer a little early on as I went quite lean on the EI however this has now been increased and plants are all showing positive signs of growth. I'm running the Chihiros WRGB2 elevated over the tank at 50% with a 6hour photoperiod. So far algae has remained very minimal. I've noticed a tiny bit of GSA on the front pane, however I believe this is where the morning sun catches the tank for about an hour.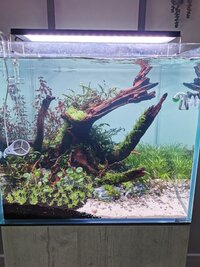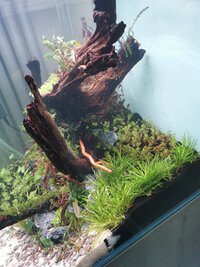 Plant List
Blyxa Japonica
Hemianthus Callitrichoides (CUBA)
Cryptocoryne lutea 'Hobbit'
Cryptocoryne Lucens
Cryptocoryne Nevellii
Cryptocoryne Petchii
Hygrophila pinnatifida
Hygrophila lancea
Rotala H'ra
Rotala Orange Juice
Rotala rotundifolia 'Green'
Vesicularia dubyana 'Christmas'
Vesicularia ferriei 'Weeping'
Hydrocotyle tripartita Japan
Hydrocotyle verticillata
Ludwigia sp "Super red"
Eleocharis acicularis Mini
Murdannia keisak
Anubias Nana petite
Bucephalandra wavy green
Bucephalandra kedagang
Bolbitis heudelotii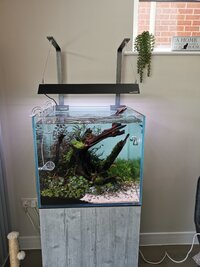 Diatoms came hard around the beginning of week 2, however I introduced 8 Amano's and 5 Ottos who have done a spectacular job of cleaning the diatoms up! Filter was also already mature so didn't expect the tank to take too long to cycle.
H'ra growing really well!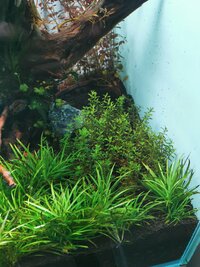 Now 3 weeks on. I added a few extra plants and moved some around yesterday to fill in some of the gaps.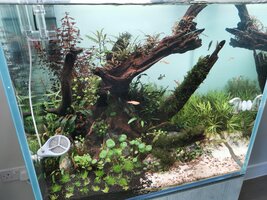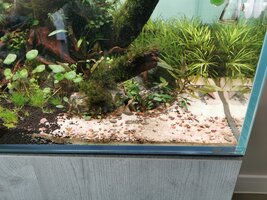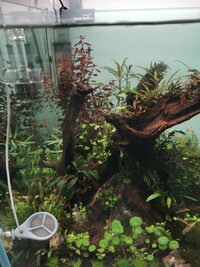 I'm very happy with current progress of the tank and really excited for it to full grow in. Let's just hope I don't mess this one up!🤪
Cheers
Ash