Joined

8 Jul 2019
Messages

37
Location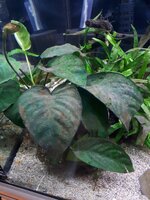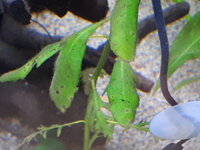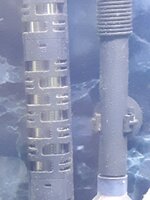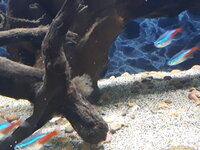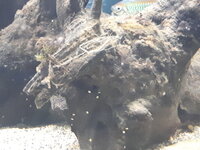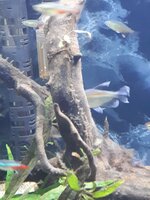 Hi, something's really not right in my tank but I can't figure out what. 1st of all here's my tank info.
Rena 340L (47" long x 19.5" wide x 24" high)
Fluval 406 filter with spray bar
Fluval Sea LED light bar (46w/3475 lumens/5200k colour temp.) Recently changed from 2x T8's
Tropica Plant Growth substrate covered with gravel then sand
3x Cory Julii
3x Cory Pepper
18x Neon Tetras
21 Green Flame Tetras
11x Emperor Tetras
9x Congo Tetras
2x Amazon Swords
3x Hygrophila difformis
Anubias and Java Ferns on wood
Water Lettuce floating on the surface
I dose the following ferts daily
7ml Easycarbo
70ml EI Salts (1 day Micro and the next Macro)
For some reason my plants are starting to look terrible as you can hopefully see from the pictures, the Ceratopteris has vibrant green new growth on the top but all other leaves have brown spots and holes, the Anubias and Java are in a right state and all the wood looks horrendous, I get very little algae growth on the glass but there seems to be all sorts growing on the wood. I have included a picture of the intake pipe and heater to show how mucky they look, (I will clean this weekend), a lot of this seemed to start after I added the plant substrate the other week and the water became really cloudy.
Temperature is a steady 26c, Ph 7-7.2, ammonia and nitrites always 0.00ppm and nitrates get to about 40ppm usually by the time I do my weekly water changes.
Any ideas what is wrong and what I need to do guys?
Last edited: