Havent had a tank in over a decade, but I recently bought a 190l trigon on Facebook. Had no idea what I wanted to do with the tank when I bought it, then I saw this on google and loved the idea of an AT-AT surrounded by a jungle style tank.
Successfully tracked down the ornament I wanted, oddly, I will be pleased if it ever ends up covered in algae or moss.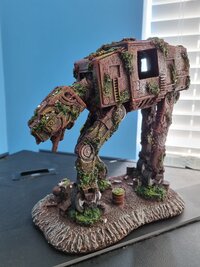 My tank came with a 3d background and a layer of gravel and water which seemed to have been lying in the bottom for months. Needed a good clean, but my cats were instantly fascinated.
Got this all drained out, but the 3d background was filthy so I took it off. Depressingly, I realised it was held on with all of the silicone in the world. This came off ok, but it left a nasty residue. Tried everything from vinegar to goo gone and acetone and it refused to come off.
I had hoped to go without a background but as the residue looked bad I ended up buying the cheapest internal background I could find - which is held on securely by just a tiny amount of silicone! Then added a couple of bags of Tropica under gravel substrate which I have read should be good for my plants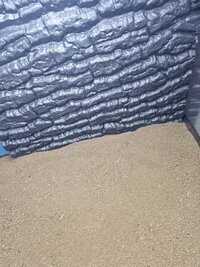 The tank came with a brand new bag of black gravel, which I decided to use (I also have enough fake plants and ornaments to stock a brand new Pets at Home Store) and I think it looks quite nice. I also added in my beloved At-at decoration, some wood and a piece of rock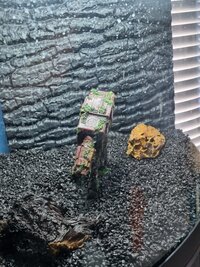 After some delays my delivery from Aquatic Gardens arrived today. I just added them in, I might actually get some water in the tank soon.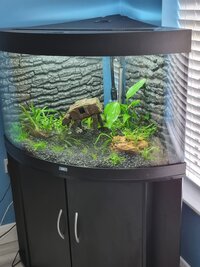 The plants were labelled background, mid and foreground, I tried to follow this but do admit that I put them in kinda randomly.
Still have lots to do. Need to cycle the tank and try to keep my plants alive, but I think it looks ok so far considering I have no idea what I'm doing.