Hi Ceg,
I have been looking into your response, still very lost.
But believe i have resolved the issue regarding the drop checking from re-reading your article. I simply pour the liquid into the DC and having a look yesterday there are no instructions on this and only a few bits written in Chinese. So doubt that this is any good.
I have found this (apologies if i'm not not allowed to post this here).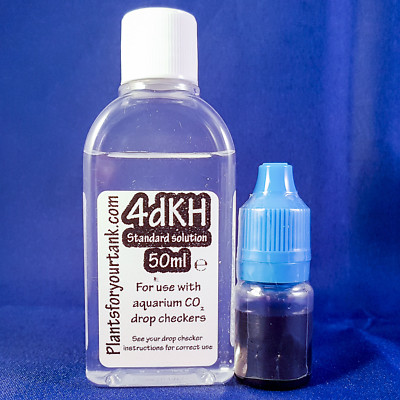 Contains 50ml Bottle of4dkh standard solution and 5ml of indicator reagent for your drop checker. 1 x CO2 drop checker 4dkh solution 50ml bottle. 50ml CO2 Drop Checker Testing solutions. the opposite side of your tank to the diffuser.
And from your thread i believe this will give me a far more accurate reading of PH levels on my tank.
I don't think that this will work my current indicator (too small) therefore will look for a replacement.
Thanks
Chris