Joined

24 Jan 2013
Messages

127
Location
I was sitting at work looking at some perspex and thought lets make a tank(wife dose not want a tank in the house no room).
So I started it 40cm x 40cm x 40cm. Thought ill do a back filter so i could hide all the stuff.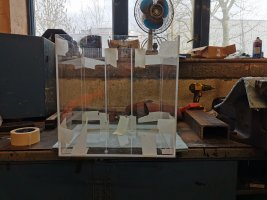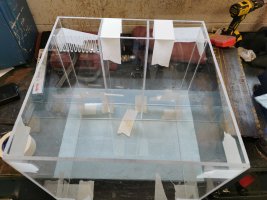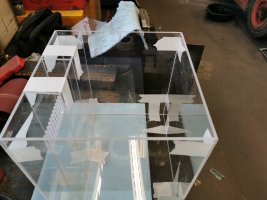 These are the pics i sent to the wife what do you think. She said were you going to put it. The only place it can go is the fire place So that's were it went.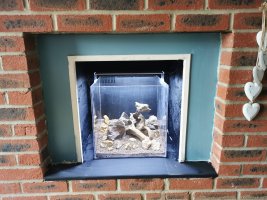 So now i need a light got the Chihiros A series which i like but going to need some help not to sure what to set it on thinking 3 / 4?
Going to do co2 still waiting for the regulator to turn up.
Substrate is Tetra Active Substrate and Seachem Flourite Dark mixed did not have enough Seachem Flourite.
So this is the tank at the moment. What do you all think first time attempting a aquascape like this.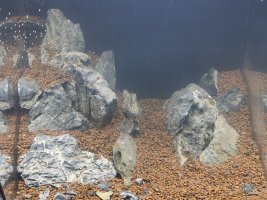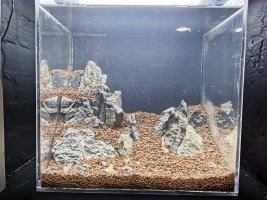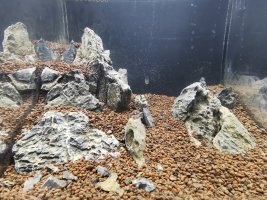 Now i need help choosing plants with the light and co2 what plants should i use in this tank.
Like to do carpet cover and what else. So any advice would be appreciated.